At least six Americans were injured when a plane crash landed in Honduras's capital Tegucigalpa on Tuesday morning.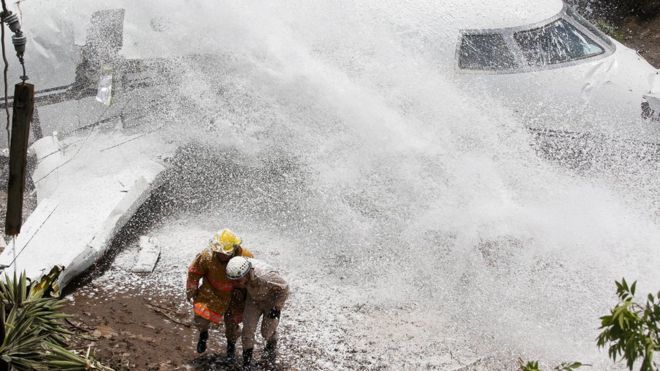 The Gulfstream G200 aircraft was on a private flight from Austin, Texas, when it skidded off the runway at Toncontin International Airport.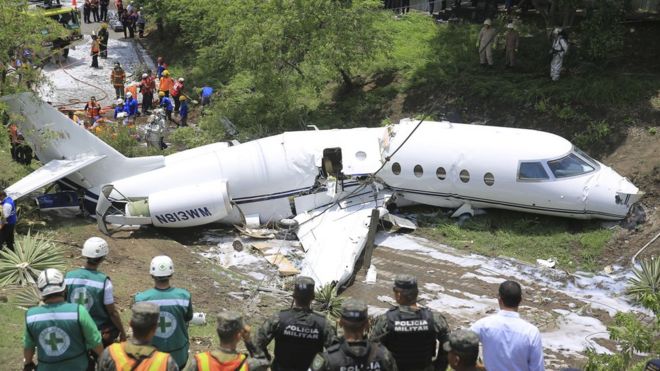 Authorities have given conflicting accounts of how many were on board, some saying six or nine, but a police official did say "Thank God there are no fatalities."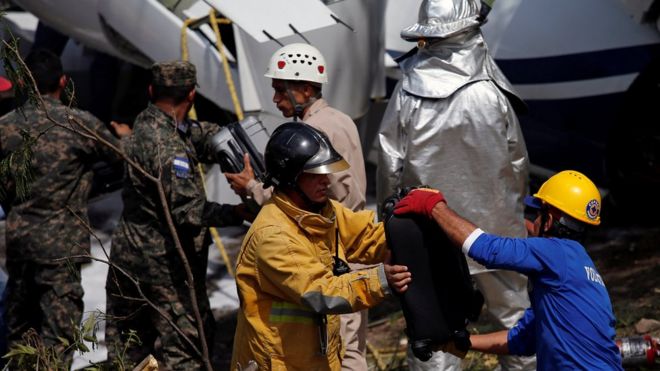 One witness told AFP he helped five men and a woman out of the plane, all of whom were "practically unharmed".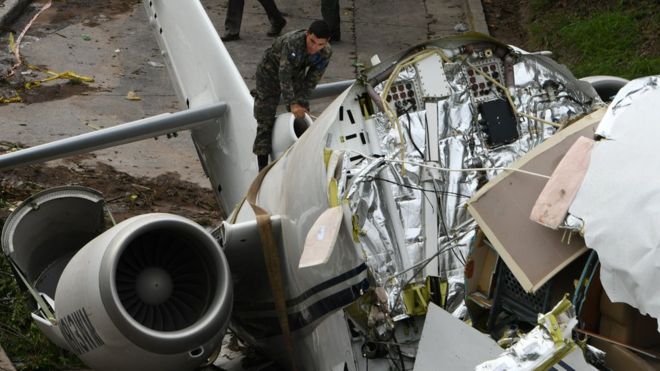 The executive jet, which split in half, had veered into a ditch, a Honduran official told local media.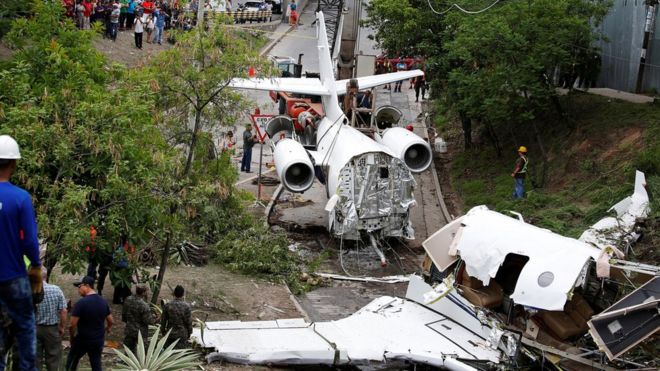 Surrounded by mountains and with a very short runway, the Toncontin airport is considered one of the world's most treacherous.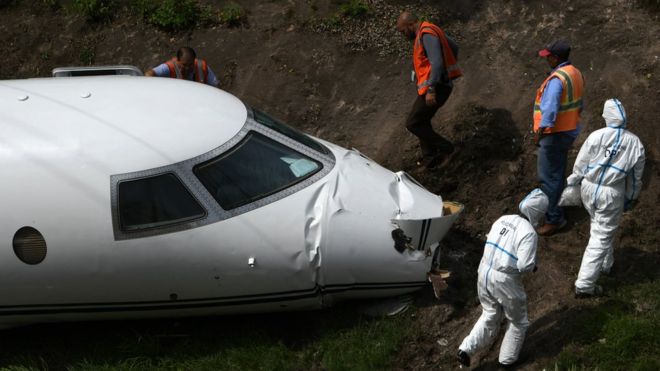 In 2008, a plane of the former airline TACA crashed in nearly the same spot. Five people died in that crash.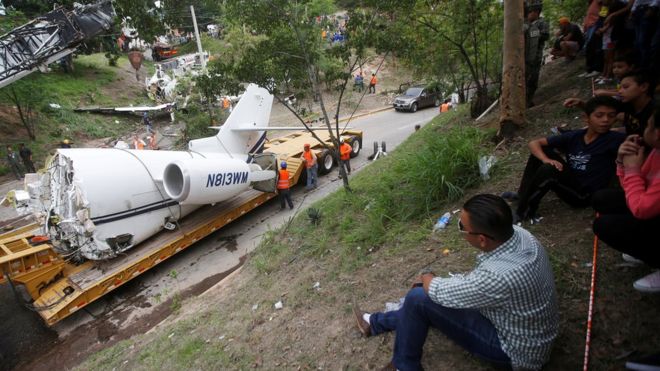 The government is constructing a new international airport about 50km (31 miles) away from the capital.
source: BBC