Search and rescue crews are set to escalate their efforts to reach the areas hardest hit by Hurricane Michael, the strongest storm to hit Florida in decades.
The category four monster brought torrential rain, powerful 155mph winds and towering waves to Florida – but it has weakened to a tropical storm as it makes its way to Georgia.
At least two people have died. According to local reports, an 11-year-old girl was killed after a tree fell onto her home in Georgia on Wednesday.
A man also died after a tree fell into his home on the Florida Panhandle, the northwestern stretch of the state which bore the brunt of Hurricane Michael's strength.
Officials said emergency crews were slowed down in their efforts to reach his home because of downed power lines and blocked roads.
Hurricane Michael had hit Florida's Panhandle region earlier on Wednesday, with sustained winds reaching 155mph (249kph) – just 2mph short of category five standard.
But its strength soon diminished and it was downgraded to a category one storm eight hours later, with top winds of 90mph (150kph).
Hundreds of thousands of people in 20 counties had been told to leave their homes before the hurricane arrived and those left behind faced uprooted trees, power cuts and severe flooding.
Footage of Mexico Beach showed water up to the roofs of homes and some buildings ripped from foundations.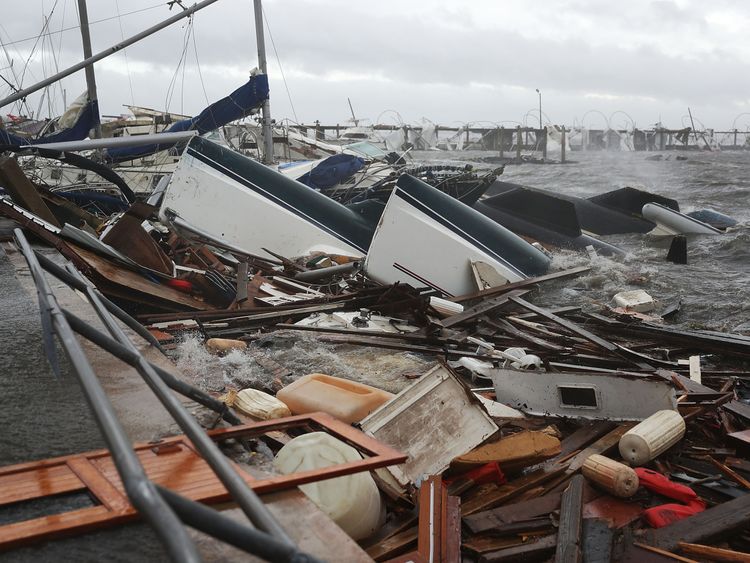 Michael's intensification in the hours leading up to Wednesday caught many by surprise.
"Satellite images of Michael's evolution on Tuesday night were, in a word, jaw-dropping," wrote Bob Henson, a meteorologist with weather site Weather Underground.
It is not known what happened to almost 300 residents who refused to flee.