Two women were thrown off a Thomas Cook flight from Turkey to England after yelling at three Muslim men. The women called the men "terrorists" and a "threat" to the safety of the plane, according to other passengers.
Videos show one of the British women being escorted off the plane by police.
The incident meant the flight from Dalaman to Gatwick was delayed by over an hour.
Mario Van Poppel, a Belgian father wrote: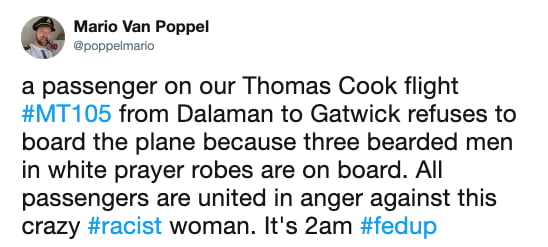 Kids were crying. An elderly woman behind me was reduced to tears. The Muslim men were offended but they kept their cool.
She continued to tell us we are stupid for staying on the plane with the three men.
Another passenger, Shanea Kerry, said that the women had tried to get the three Muslim men removed from the flight.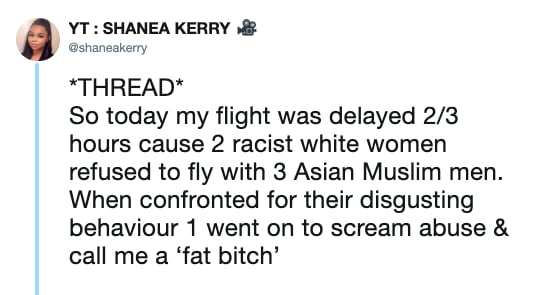 The women also said that the other passengers were "stupid" for staying on the plane while the three men were there.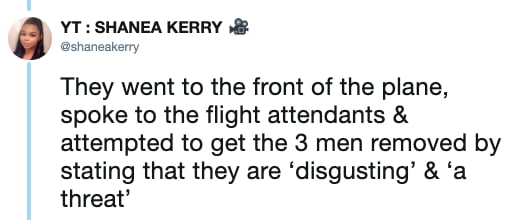 The women were removed from the aircraft due to their "offensive behavior." and had to remain in Turkey.
Two passengers on flight MT105 from Dalaman to London Gatwick were removed from the aircraft by police following offensive behaviour on board. The safety of our customers and crew is always our first priority and we do not accept this kind of behavior on our aircraft. We are sorry to our customers for the delay this caused to their flight.

source: 9gag